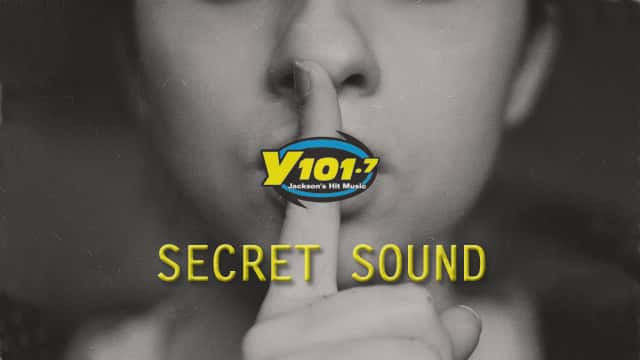 CONGRATULATIONS TO LEAH from Florence!  She won $2675.00 by guessing the first Y101 Secret Sound correctly:
PULLING THE ATTIC STAIRS DOWN, WALKING UP THE STAIRS AND FLIPPING ON THE LIGHT SWITCH
This fall, Y101 is giving away $15,000* in prize money with the Y101 Secret Sound!
How to play:
Listen each weekday, every hour from 7am to 7pm to hear the Y101 Secret Sound.  We'll give you a chance to guess the sound five times each weekday in the 8am, 9am, 12pm, 3pm and 5pm hours.  When you hear the cue to call, be caller number 10 at 601-995-1017.  If you can correctly identify the sound, you'll win all the money in the money vault.  If your guess is wrong, we'll add more money to the money vault for the next guesser.  At 7:20am each weekday morning, Nate & Bender from the Y101 Morning Showgram will give you the Y101 Secret Sound Clue of the Day, so don't miss it!
For an extra advantage, sign up for the Y101 VIP.  You'll receive a daily email giving you a list of all the clues given through that day AND all the incorrect guesses other people have made.  You can sign up for the Y101 VIP here!
You may also want to make sure you have the latest Y101 app! We've been known to send out text alerts with extra clues when you need a little help!  Get the app here!
Please read and review the Y101 Secret Sound rules here.
*$15,000 in prize money will be given away over the course of the contest.  No one winner will win $15,000.  Prize money is subject to change and will vary per contest.