Hey Beautiful!
Tiger Woods won his first PGA title since 2013 at the Tour Championship. The crowd was going crazy as he and Rory McIlroy made their way to the 18th green, and completely surrounded them at one point.  People were chanting "Tiger!" It wasn't a super dramatic finish . . . but the win means Tiger may FINALLY be back.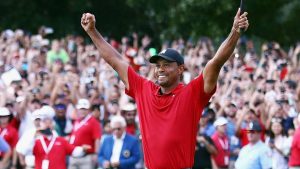 Liam Payne dropped a new video. It's for his song "First Time" which features French Montana. The video has the two on an adventure through New York City.
Alex Trebek shaved his beard. You'll remember he debuted a beard earlier this month (he looked like a completely different person) … ALSO fans were allowed to vote on whether he kept it or ditched it. Turns out his wife voted for the clean-shaven look. She won!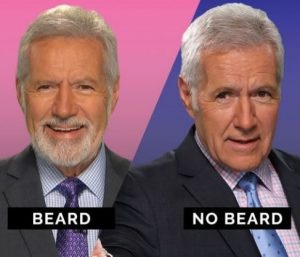 Selena Gomez did an INSTA Live session. She also called Taylor her "Big Sister." Selena even treated fans to a clip of her inside the studio, BUT we didn't actually get a taste of her new music. The video just shows her breaking out into giggles.
Justin Timberlake performed with Shawn Mendes in Vegas! Before JT brought him out he said QUOTE: "Ladies and gentlemen, I'm a big fan of this young man. He's one of the coolest cats I've EVER met, he's very talented." We want more!
Director Todd Phillips showed off the first complete look of Joaquin Phoenix as the Joker. The short clip begins with Joaquin as the mild-mannered character Arthur. But then his face slowing transforms with the made-up Joker flashing across his face. It's terrifying!!! "The Joker" will hit theaters October 4, 2019.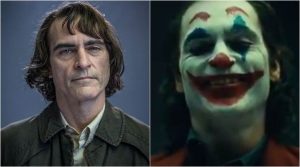 Katy Perry admitted that her song "The One That Got Away" was written about Josh Groban. Josh also said QUOTE: "We were both very private and realized we were better as friends and we've been very, very good friends to this day. She's the best."
Blake Shelton sang to Gwen Stefani on his bus & Gwen shared a video of it. Gwen captioned the clip "I'm so grateful."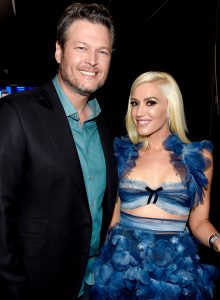 Hilary Duff told off a photographer. The photographer had apparently been at her sons soccer game then followed her to her sisters house and then parked in her drive way to get photos. Hilary then got up in his face & videoed the confrontation.
That's YOUR Dirt! 
– Cami